Inhuman Unisex Impact Shorts
Regular price
Sale price
$64.99 USD
Unit price
per
Sale
Sold out
FREE SHIPPING
Hurt Less. Ride More.
Key Features:
Superior Impact Protection: These shorts are equipped with composite tailbone protection strategically placed in critical areas to absorb and disperse impact energy, reducing the risk of injury.
Slim and Lightweight Design: We understand the importance of mobility and freedom of movement. Inhuman Impact Shorts are designed to be slim and lightweight, allowing you to perform at your best without feeling weighed down.
Secure Fit and Flexibility: With a comfortable waistband and stretchable materials, Inhuman Impact Shorts provide a secure and flexible fit that conforms to your body shape, allowing you to move naturally without any restrictions.
Versatile and Stylish: Whether you're snowboarding, skiing, mountain biking, or skating, Inhuman Impact Shorts offer a versatile and stylish solution. They can be easily paired with your favorite gear and no one will ever know you even have them on.
Easy Maintenance: Our Impact Shorts are designed to withstand regular use and are machine washable, making them convenient and hassle-free to clean and maintain.
Enhance Your Confidence: We believe that feeling confident is essential when it comes to any physical activity. That's why Inhuman Impact Shorts are designed to boost your confidence along with providing top-notch safety.
30 day money back guarantee. No questions asked.
Materials: Spandex, EVA Foam, Polyethylene Shell
Share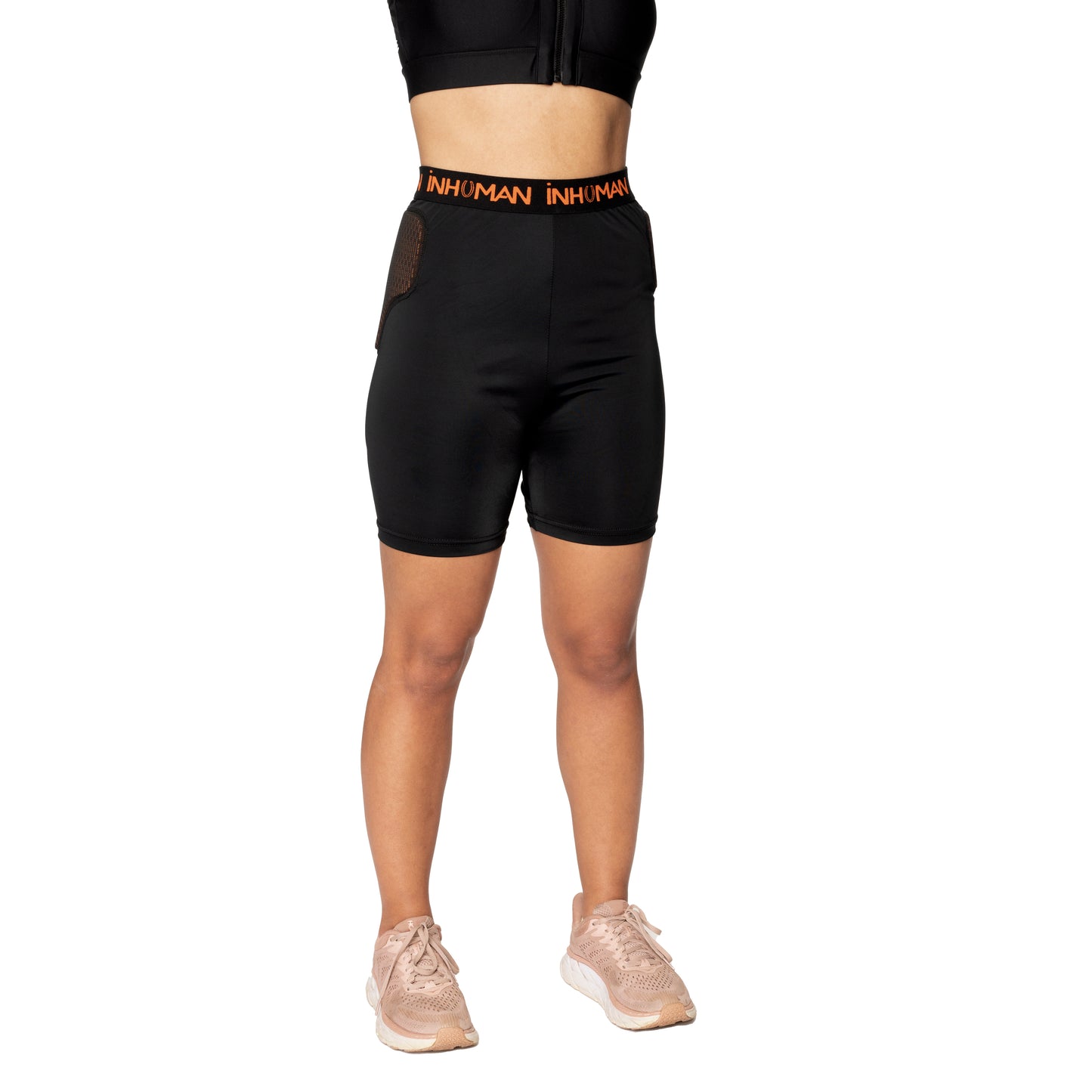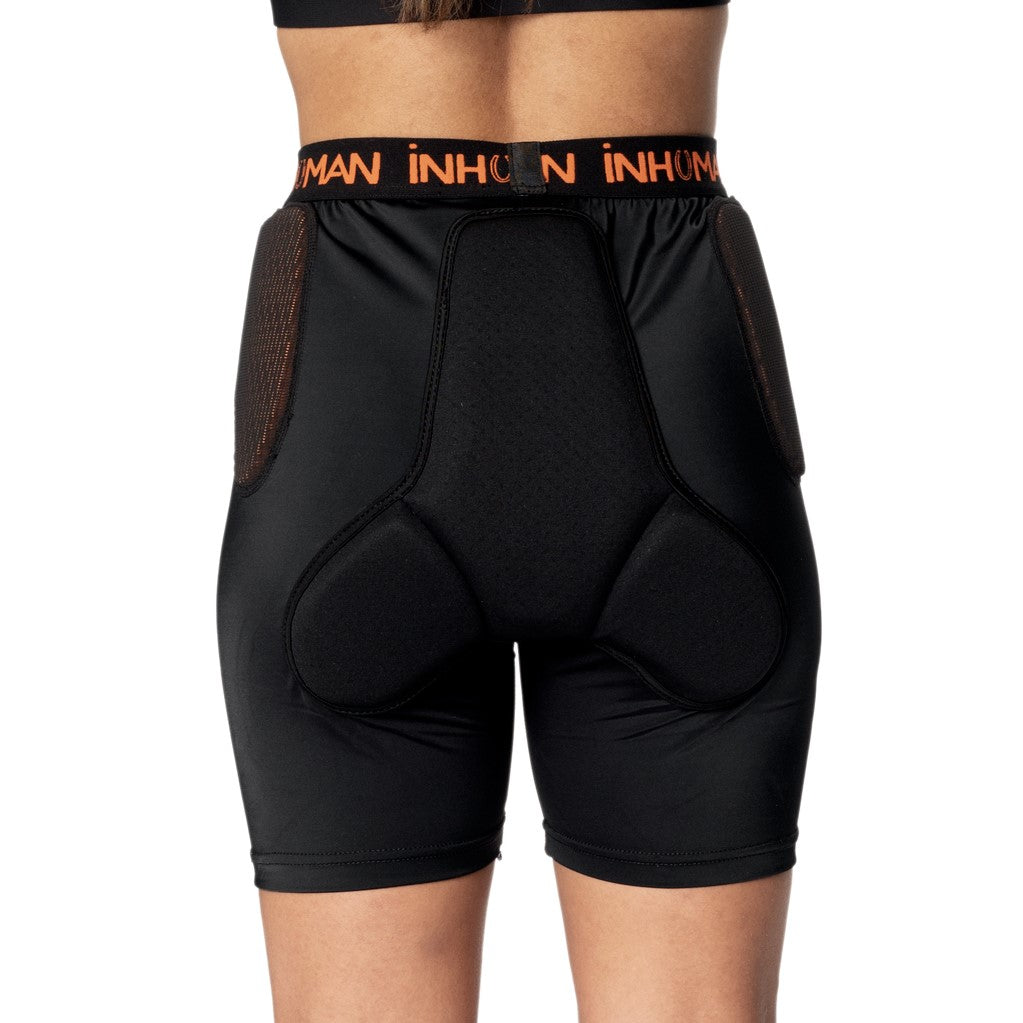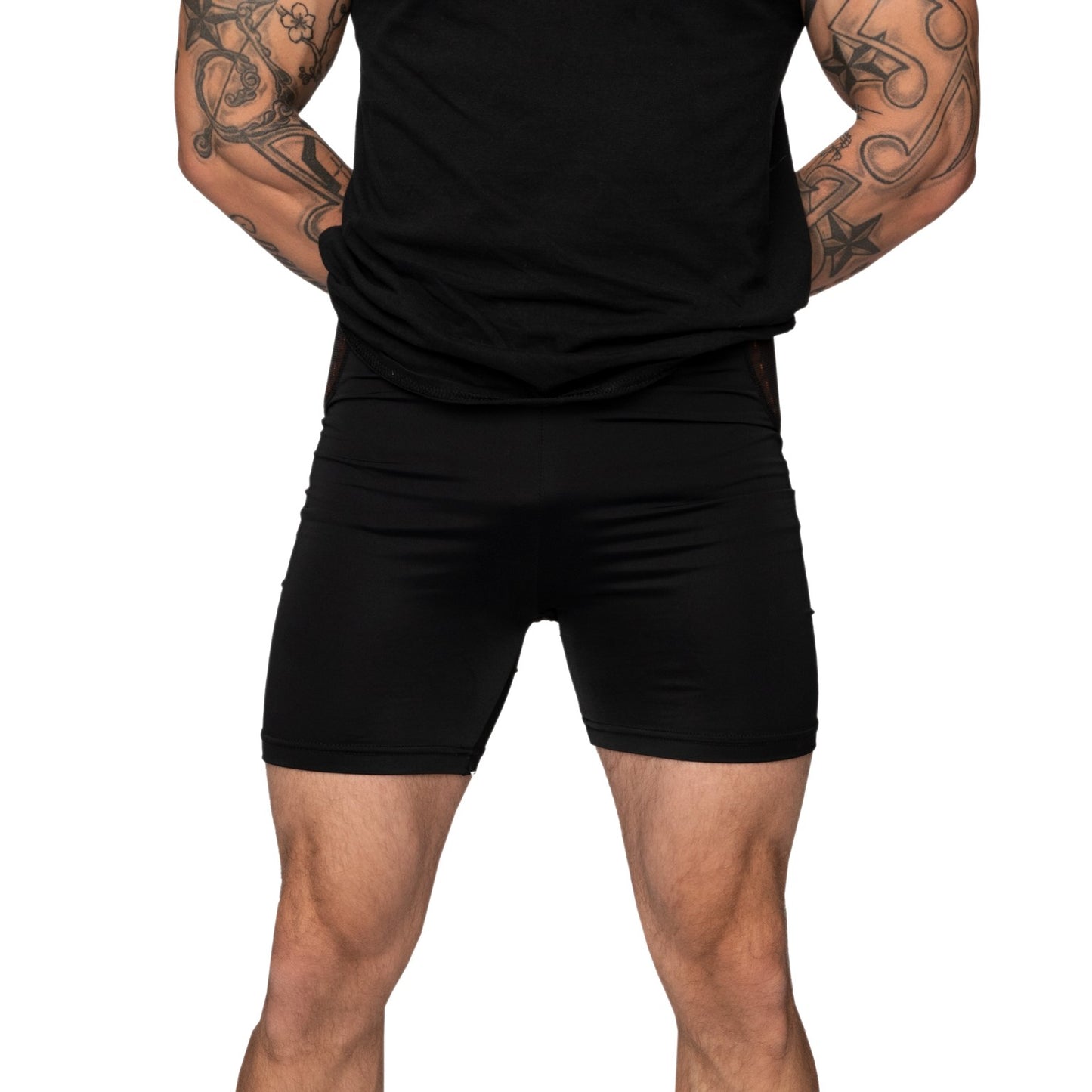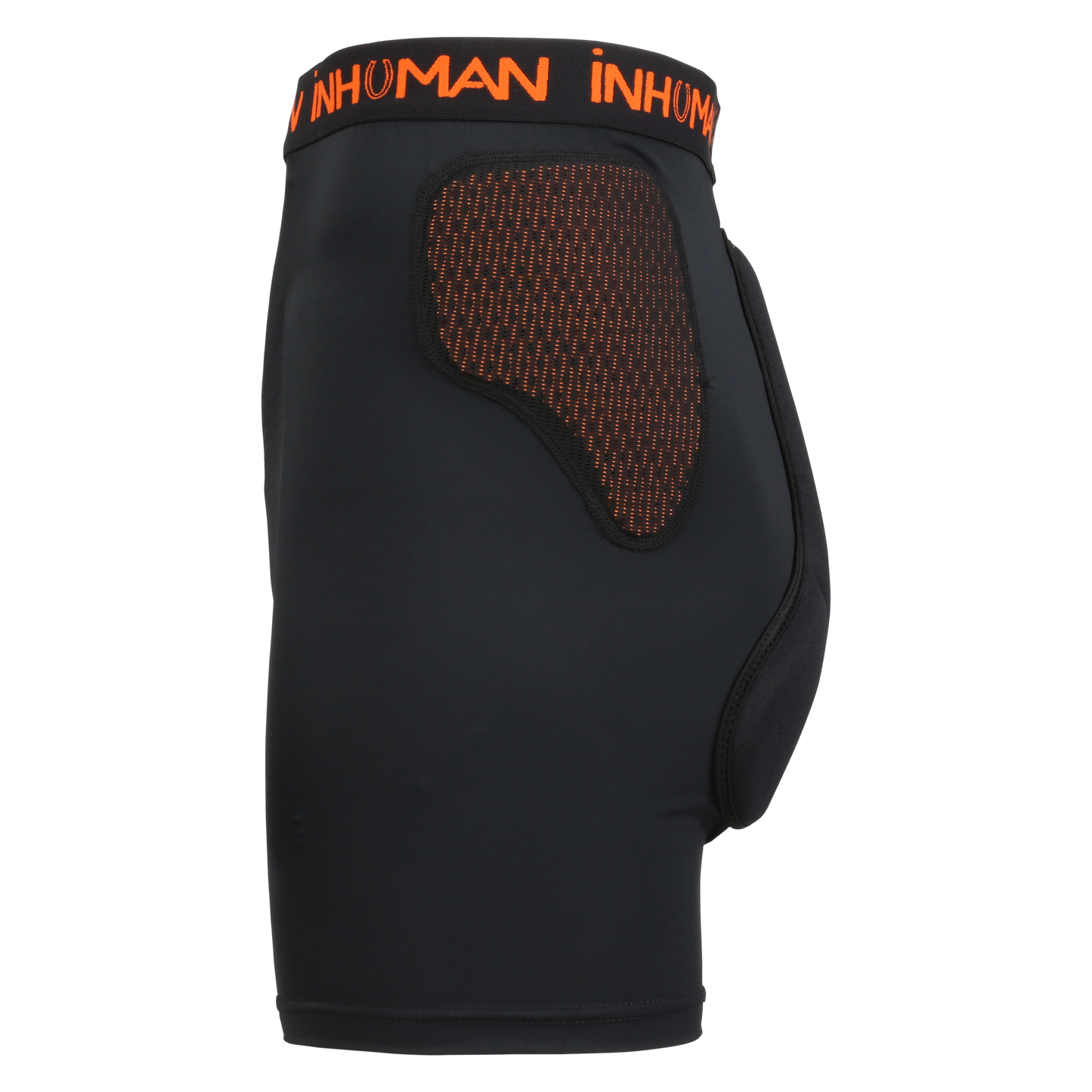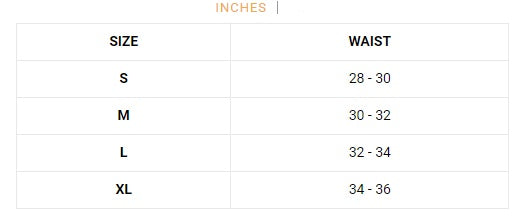 Bend over comfortably with our shorts on or your money back!

Ride longer & More comfortably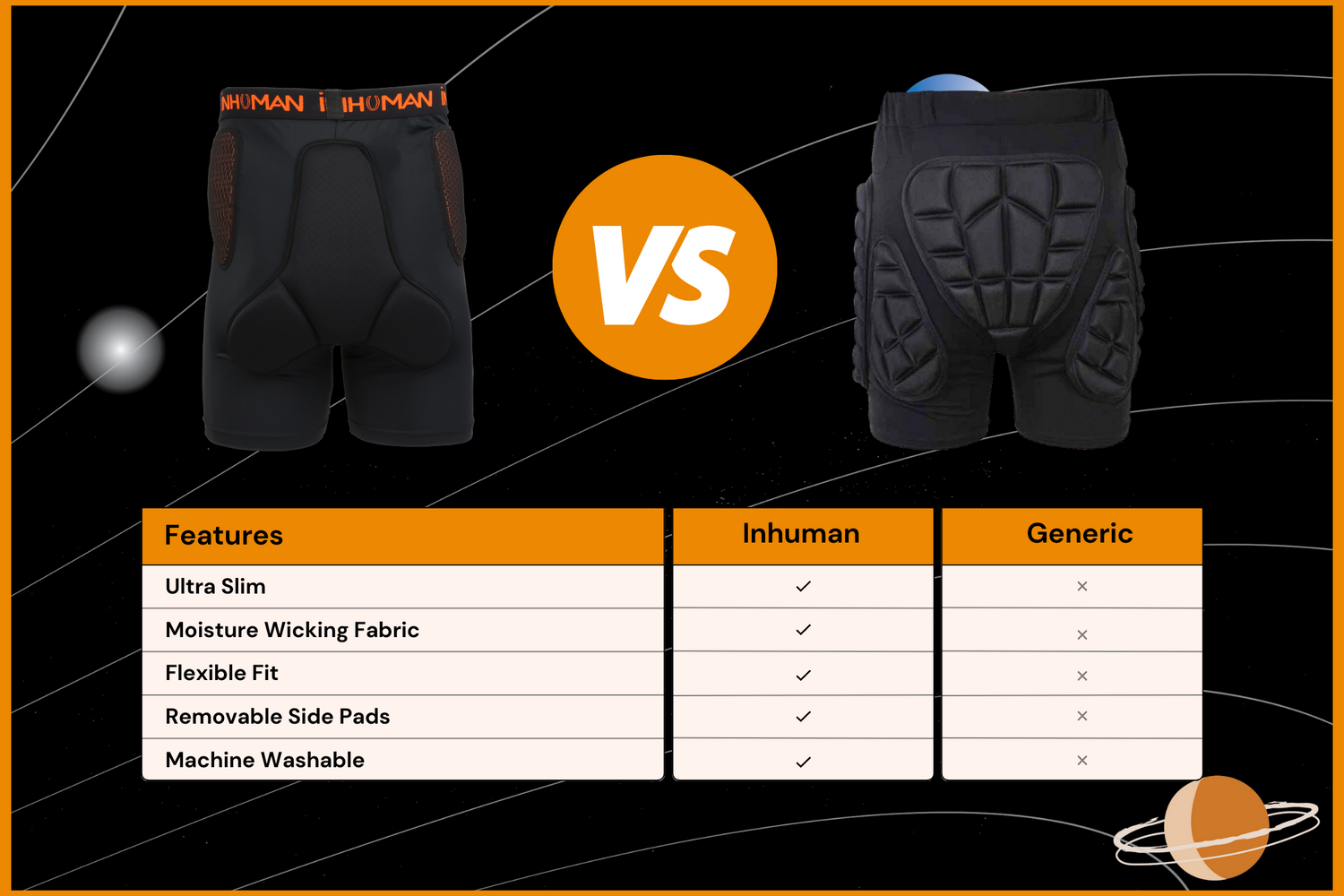 How do we compare?
Let's just say it's not even close...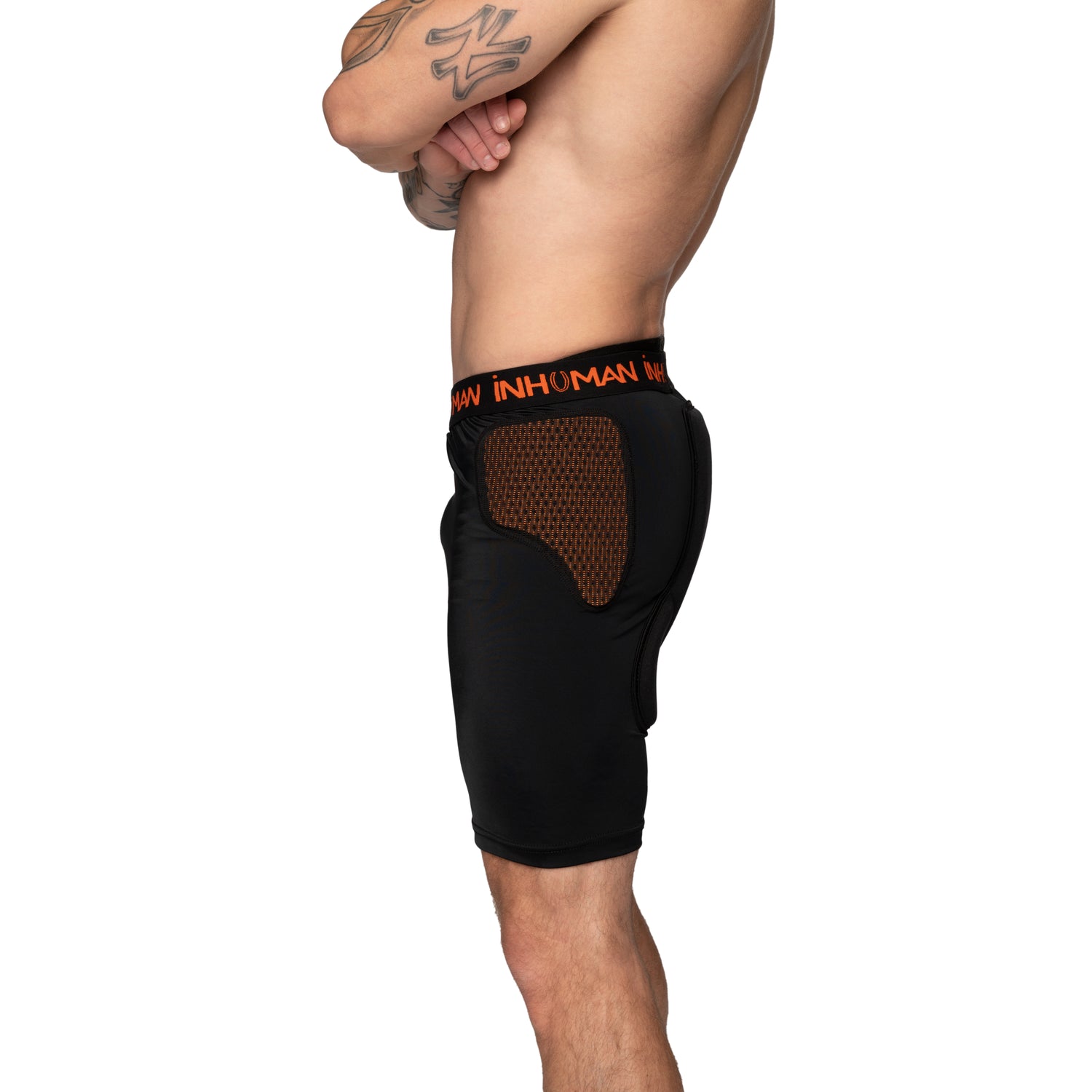 I Dare YOU to Strap In!
Ever tried using crash pads?
They're like strapping a pillow to your backside and hoping for the best. With pants on and those bulky pads, forget about getting anywhere near your toes.
If you can't comfortably strap in with our pads and your full gear on, we'll gladly give you a refund. And guess what? You can even keep the shorts as a souvenir of your adventurous struggles.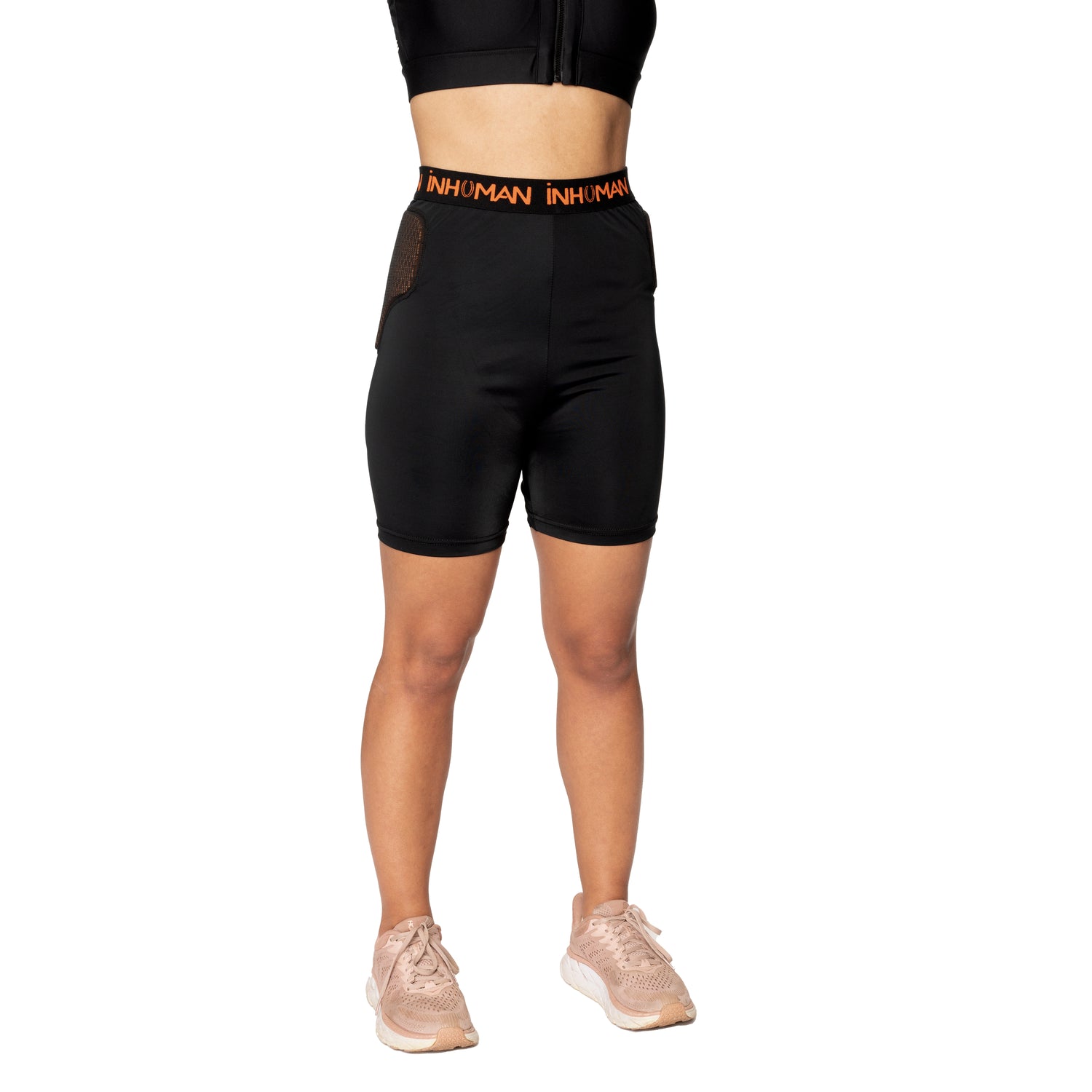 Confidence YOU Can Wear
Say goodbye to painful mishaps before they even happen. No more endless hours perched on an inflatable donut. It's time to embrace true freedom on the slopes.
With our impact shorts, you can be graceful, agile, and fully protected, all at the same time. These slim wonders are so comfortable, you'll forget you're even wearing them. It's like a stealthy superhero costume for your backside!
About Us
My mom and I are from the Midwest (where there's more ice than snow) and because we're both just awful at snowboarding, have injured ourselves way too many times. We started wearing hockey pads to protect our rumps, but trying to bend over or cram them in your snow pants is a pain and they either wore down after a couple of days or just didn't protect the right spots.
After about a dozen pairs were thrown off the ski lift, we wanted to come up with something that was affordable, comfortable, and actually protected your rear for beginners and those, like us, that just aren't any good.
We strive to deliver excellence at every turn and hope you enjoy our butt pads as much as we do!
Stay Safe and Shred On!
-Logan